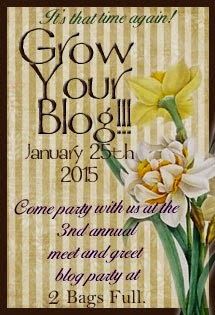 Seen this on 'Living to Work - Working to Live' blog - which you should visit anyway (click
here
) and I then followed the link to ) this blog (click
here
) where the game starts.
I have signed up to participate because I am currently stuck and hope that by blog surfing I will be re inspired. I know I do keep making things - slowly so there is a bit to see on my blog here. I currently have 125 followers and hope more will join, however - sorry to you loyal followers that I may not have been very productive recently and have moaned a bit - am going to say it's my illness and the immune suppressants making my mood low but I don't think that really counts :-) .
I love comments and suggestions - 'help' for want of a better word and need contact with other like minded textile artists.
Do join the game and see you on 25th January.